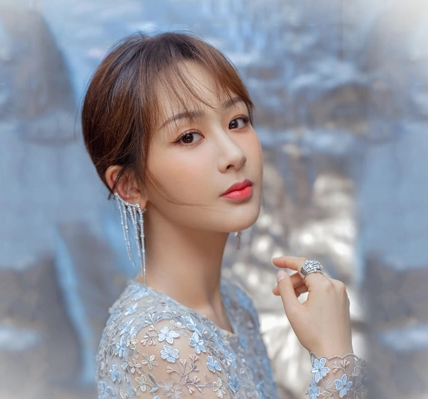 杨紫,中国内地影视女演员。
Yang Zi, a film actress in mainland China.

1992年11月6日出生于北京市,毕业于北京电影学院2010级表演系本科班,
Born in Beijing on November 6, 1992, he graduated from the undergraduate class of 2010 performance Department of Beijing Film Academy,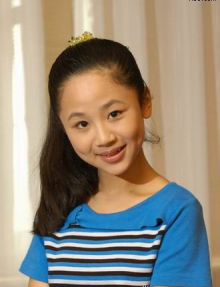 1999年,杨紫参演个人首部影视作品《如此出山》,正式进入演艺圈 。
In 1999, Yang Zi took part in her first film and television work "so out of the mountain" and officially entered the performing arts circle.

2002年,在古装历史情感剧《孝庄秘史》中饰演小宛如,开始崭露头角。
In 2002, in the ancient costume historical emotional drama "secret history of Xiaozhuang", he played Xiao Wanru and began to make a name for himself.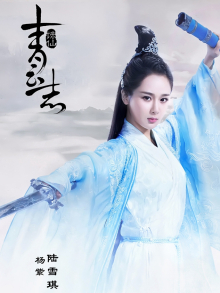 2004年,凭借青春校园喜剧片《女生日记》提名第12届中国电影童牛奖优秀儿童演员奖;随后,因主演情景喜剧《家有儿女》被观众熟知。
In 2004, she was nominated for the outstanding child actor award of the 12th China Film children's ox award by virtue of the youth campus comedy girl's diary; Later, he was well known by the audience for his starring in the sitcom "family with children".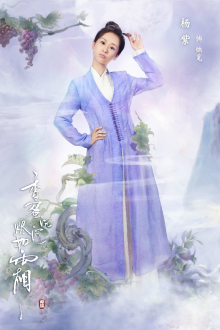 2012年,凭借惊悚悬疑片《守株人》获得第14届中国电影表演艺术学会金凤凰奖新人奖。
In 2012, with the thriller "Shou Zhu Ren", he won the 14th Golden Phoenix award of China Film Performing Arts Association.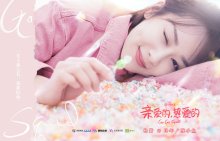 2013年,加盟青春励志偶像剧《花非花雾非雾》。2014年,主演近代革命史诗剧 《战长沙》。
In 2013, he joined the youth inspirational idol drama "flowers are not flowers, fog is not fog". In 2014, he starred in the modern revolutionary epic war in Changsha.

2016年,凭借主演的都市职场女性剧《欢乐颂》提名第29届中国电视金鹰奖观众喜爱的女演员奖、第23届上海电视节白玉兰奖最佳女配角奖;同年,被南都娱乐周刊评为"90后四小花旦"之一 。
In 2016, she was nominated for the 29th China TV Golden Eagle Award for the audience's favorite actress and the 23rd Shanghai TV Festival Magnolia Award for the best supporting actress by virtue of the leading female drama "Ode to joy"; In the same year, it was rated as one of the "post-90s four little Huadan" by Nandu Entertainment Weekly.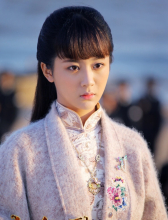 2017年,主演的传奇清装剧《龙珠传奇之无间道》播出。
In 2017, the legendary Qing costume drama "Infernal Affairs of the legend of the Dragon Ball" starred was broadcasted.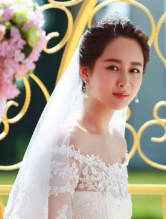 2018年,主演的古装神话剧《香蜜沉沉烬如霜》取得了全国同时段电视剧收视冠军。
In 2018, the ancient costume myth drama "fragrant honey sink like frost" starred won the national TV series rating champion at the same time.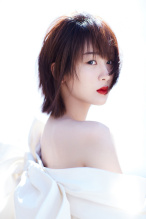 2019年,主演的青春励志言情剧《亲爱的,热爱的》获得颇高关注,并凭借该剧获得第26届华鼎奖中国当代题材电视剧最佳女演员奖;同年,参演的消防题材电影《烈火英雄》在全国上映,并凭借该片获得第16届广州大学生电影节最受大学生欢迎女配角奖,提名第35届大众电影百花奖最佳女配角奖、第11届澳门国际电影节最佳女配角奖。
In 2019, the youth inspirational love drama "dear, beloved" starred by him won high attention, and won the best actress award of the 26th Huading Award for Chinese Contemporary TV drama; In the same year, the fire theme film "Fire Hero" was released nationwide, and won the most popular supporting actress award of the 16th Guangzhou University Students Film Festival, nominated the best supporting actress award of the 35th popular film Hundred Flowers Award and the best supporting actress award of the 11th Macao International Film Festival.