韩国女星秋瓷炫与中国小生演员于晓光婚后常在节目中大晒恩爱。
Korean actress Qiu Cixuan and Chinese actor Yu Xiaoguang often show their love in the show after their marriage.

韩国女星秋瓷炫与国内男星于晓光结婚多年,生了一个儿子,一家三口幸福美满,还在实境秀《同床异梦2》大方晒恩爱,她更说过下辈子也要嫁于晓光 。岂料,于晓光近日被媒体拍到和美女同车,夸张的是让女生坐自己大腿上玩手机,亲密举动令网友崩溃:这是出轨了?
Korean actress Qiu Cixuan has been married to domestic male star Yu Xiaoguang for many years. She has a son and a happy family of three. She also shows her love on the reality show "different dreams in the same bed 2". She even says that she will marry Yu Xiaoguang in her next life. Unexpectedly, Yu Xiaoguang was recently photographed by the media in the same car with a beautiful woman. The exaggeration is that she let the girl sit on her lap and play with her mobile phone. Her intimacy made the netizen collapse: is this cheating?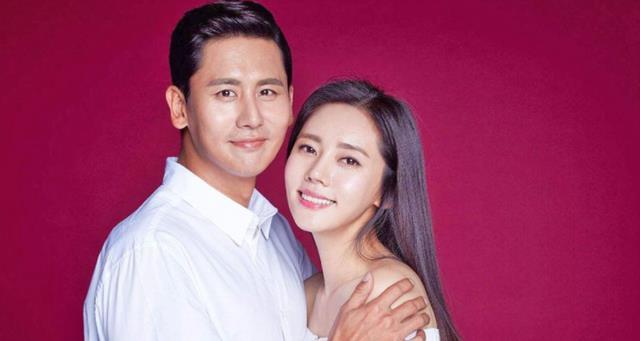 异国婚姻大不易,以《爱上女主播》走红亚洲的韩星蔡琳,去年底与中国男星高梓淇的婚姻告吹,同样长期在中国发展的秋瓷炫与于晓光的婚姻也出现危机。当年和彭于晏合演《恋香》打开海外知名度的秋瓷炫,在2015年与因戏结缘的于晓光公开交往,2017年登记结婚,隔年生下儿子,秋瓷炫产后一度出现癫痫症状,送进加护病房治疗,所幸并无大碍。
It's not easy to get married in a foreign country. Tsai Lin, a Korean star who became popular in Asia with "fall in love with female anchor", failed to get married to Chinese actor Gao Ziqi at the end of last year. Meanwhile, the marriage between Qiu Cixuan and Yu Xiaoguang, who have been developing for a long time in China, is in crisis. Qiu Cixuan, who co starred with Peng Yuyan in "love fragrance" that year, opened up her overseas fame. In 2015, she had an open relationship with Yu Xiaoguang, who got married because of the drama. In 2017, she registered for marriage and gave birth to her son the next year. Qiu Cixuan once developed epilepsy after childbirth and was sent to intensive care unit for treatment. Fortunately, it didn't hurt.

近年,秋瓷炫将事业重心移回韩国,夫妻俩分隔两地打拼,她5月拍摄做菜影片时,还视讯老公:豆芽的中文怎么说?互动一切正常,没想到于晓光近日却被媒体爆出深夜在酒吧玩乐,结束后上车,竟让一名绿衣美女直接坐他的腿上笑容满面玩手机,随着亲密画面曝光,网友心疼秋瓷炫,也不禁质疑于晓光爱家爱老婆的好男人形象,只不过是一个人设罢了。
In recent years, Qiu Cixuan has moved her career back to South Korea, and her husband and wife are separated from each other. When she filmed a cooking film in May, she also videotaped her husband: how do you say bean sprouts in Chinese? The interaction is normal. Unexpectedly, Yu Xiaoguang was recently revealed by the media that he was playing in a bar late at night. After getting on the bus, he let a beautiful woman in green sit on his lap and play with her mobile phone with a smile on her face. With the exposure of the intimate picture, Netizens feel sorry for Qiu Cixuan. They can't help but doubt that Yu Xiaoguang's image of a good man who loves his family and wife is just a person.

过去,秋瓷炫在节目中曾跟于晓光放话:我第一次也是最后一次跟你说,如果敢跟别的女人外遇的话…于晓光立即抢答:我死你也死。瓷炫又追问:可以让我放心吗?于晓光安抚她说:放心。如今看来格外讽刺。由于秋瓷炫在中、韩都有知名度,两边舆论开始群起痛骂于晓光不检点。而针对婚变传言,双方都暂无回应。
In the past, Qiu Cixuan once said to Yu Xiaoguang in the program: for the first time and the last time, if you dare to have an affair with other women... Yu Xiaoguang immediately replied: I'll die, you'll die. Porcelain dazzle ask again: can let me rest assured? Yu Xiaoguang comforted her and said: don't worry. Now it seems particularly ironic. As qiucixuan is well-known in both China and South Korea, public opinion on both sides began to rally and denounce Yu Xiaoguang for his indecency. But in view of the marriage rumor, both sides have not responded.